Peace Paper is dedicated to encouraging peace and positivity.
On a mission to make the world kinder and more peaceful, Peace Paper was created as a vehicle for change and spreading goodwill.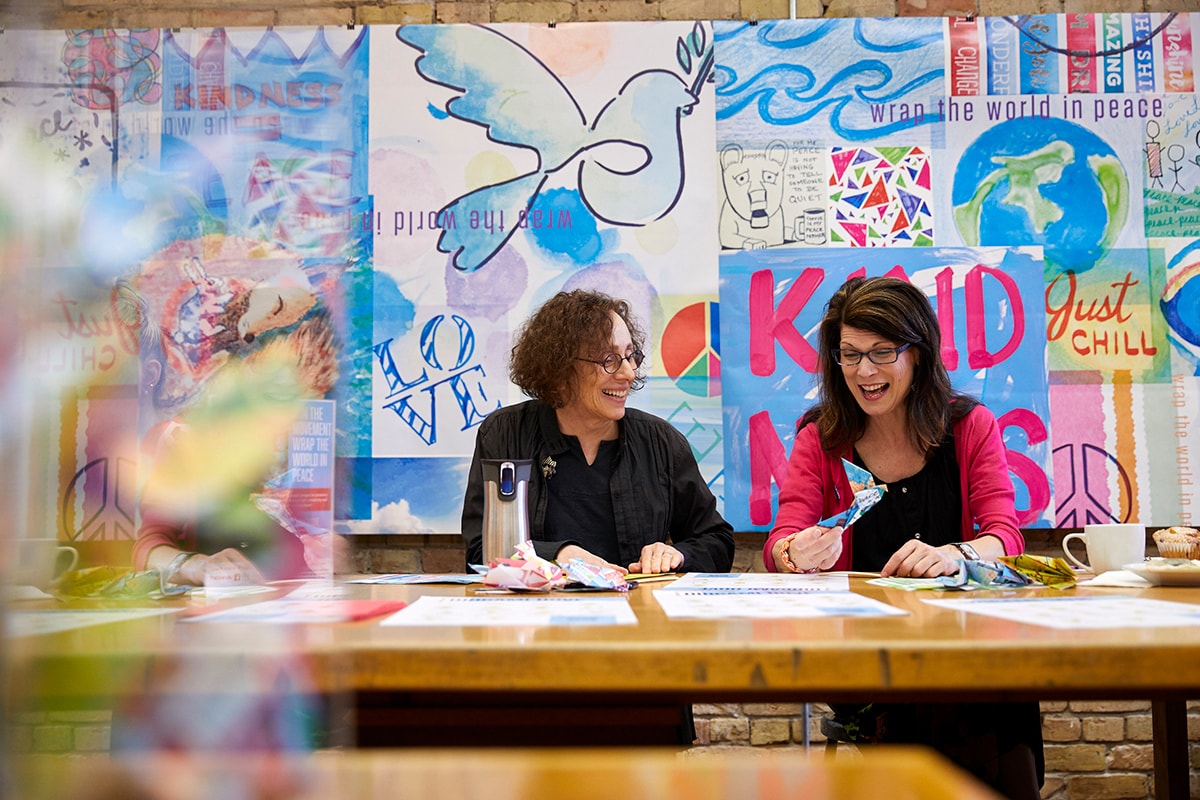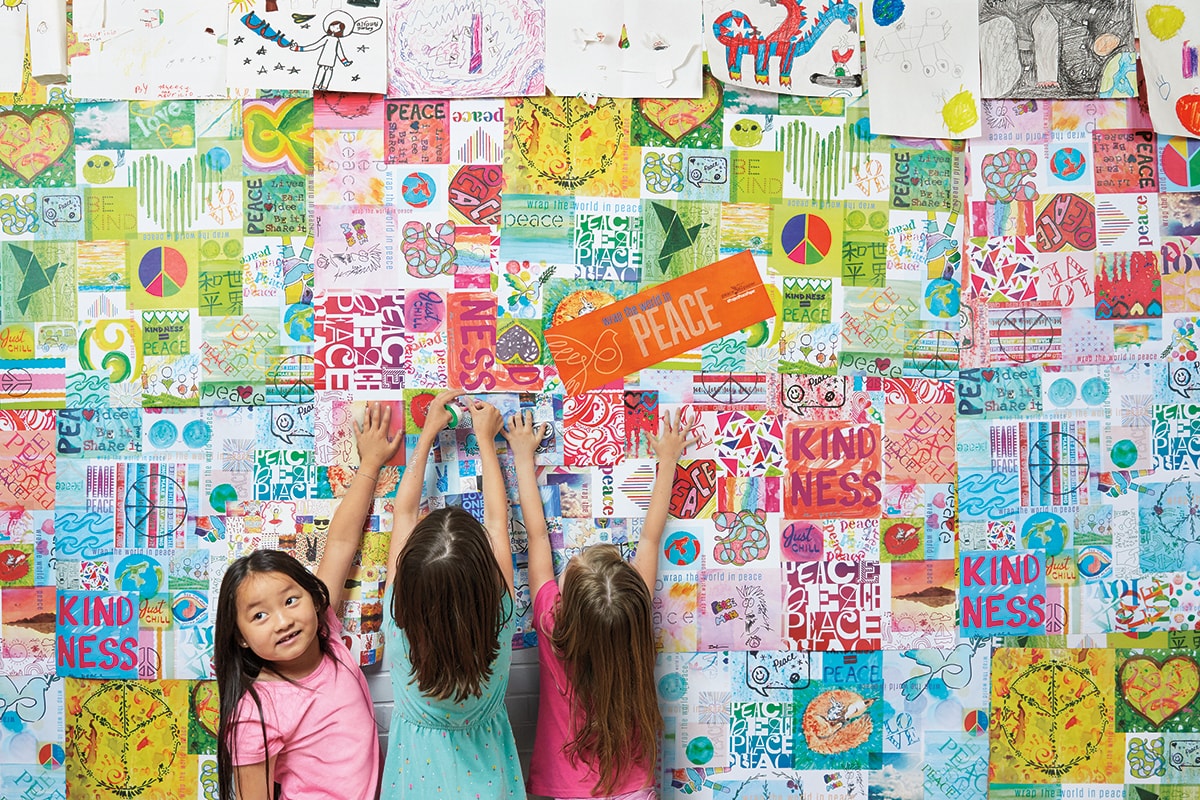 Peacemaking by design
As a line of crowd-source-designed paper goods, welcoming artistic contributions of people from all walks of life from around the world, Peace Paper illustrates and celebrates what unique individuals can do when they come together in support of positive change.
Paper with purpose
Use Peace Paper to wrap a gift and share peace with friends and family, but don't stop there. People across the nation are wrapping doors, buildings, schools and more all in the name of spreading peace and positivity with others.
A peaceful impact
When you buy Peace Paper, you help fund peace education in schools across America. 100% of profits are donated to the cause.
Spreading Peace in schools
Peace Paper is a heart and mind opener, and the biggest proof is in our schools, where teachers are seeing a whole new kind of learning fostered through this wrapping paper with a purpose.
"Efforts to build peace can and do show measurable results and lead to successful reduction of violence and meaningful improvements in people's lives."
-Institute for Economics and Peace Research Program
9.5M
people introduced to Peace Paper initiatives
5.8K
Peace Paper rolls distributed and contributing to change
60x
more cost effective to invest in conflict prevention than intervention